See what can be done on our new Learning Platform
This course was created to showcase how we can offer courses to engineers, architects, and our contractor members. On LearnMasonry.ca you will be shown how:
We can track progress and see who completes a course (and who doesn't)
We can make sure learners can't skip through just to get a certificate
We can offer short evaluation questions to make sure learners are actually paying attention

If you answer a question wrong, you have to watch an additional explanation so the fastest way to complete a course is to learn the material as you go.

Once a course has been completed, you are given a customized certificate with your information
This course only has 2 Lessons
Lesson 1: Video Demo with Quiz
Lesson 2: Certificate Overview
Once all lessons have been completed, the certificate is made available for download or printing. It is also possible to break down a lesson into a series of topics. Below is a course outline for the MASS Online Training course, where each lesson is divided into individual topics. This makes it easier to leave and come back without having to go through much content that has already been covered.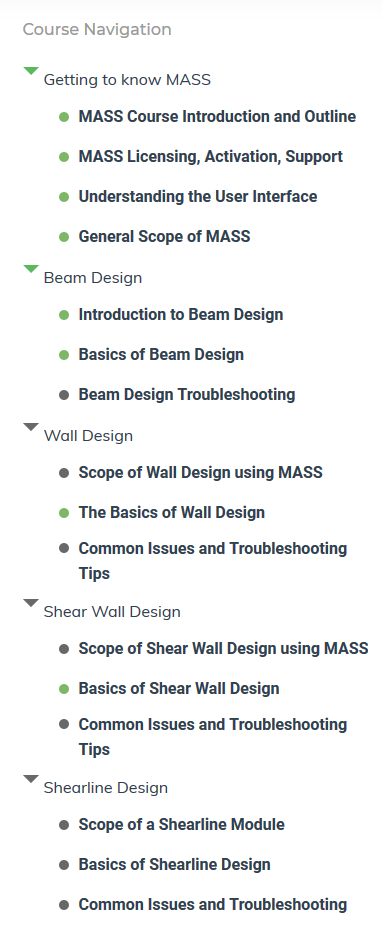 To get started, click on the first lesson below: